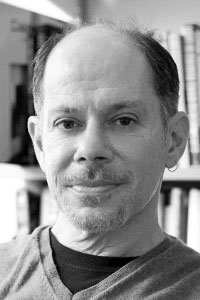 Michael Caplan is an independent film director, producer and educator.
In 2015, he was one of 10 Chicago filmmakers commissioned by the Chicago International Film Festival to create an original short film that would play before all films throughout the event.
He most recently directed and wrote ALGREN, a feature length documentary that explores the life and legacy of Nelson Algren, the National Book Award-winning author of Man With the Golden Arm and Walk on the Wild Side. The film premiered in 2014 at the Chicago International Film Festival with sold out screenings, and rave reviews, from the Hollywood Reporter to the Chicago Tribune. It also screened at the Music Box Theatre as part of an inaugural documentary series at the famed art house theatre in Chicago.
Caplan also directed and wrote A Magical Vision, a film that spotlights internationally acclaimed magician, philosopher, and guru of the magical arts, Eugene Burger. Burger has traveled the world for the last 30 years, speaking to magicians, academics, and the general public about the experience of magic. Burger's performances seek to evoke feelings of awe and transcendence, and surpass the Las Vegas-style entertainment that most people visualize when they think of magicians. The film premiered at the Gene Siskel Theatre in Chicago in 2008 and was an award winning film at international film festivals.
Caplan also directed and wrote Stones from the Soil, which showed on national PBS in 2005. The film is a personal documentary about a unique school in 1930's Germany, in which a small group of Jewish teenagers were trained to become the vanguard of a new society. One of those teenagers was the filmmaker's father, Rudolph Caplan. The school was called Gross Breesen and it would eventually save Rudi's life and the lives of the 150 other students. Stones From the Soil is a tribute to a father, a reflection on memory and an important preservation of a formerly untold story from the Nazi era.
As a producer, Caplan has produced three feature films, including The Night Larry Kramer Kissed Me, which was acclaimed by The New York Times as "praiseworthy, intense, frenetic, frank, and touching… preserving not just a performance but the spirit of a time."
Caplan is an Associate Professor in the Cinema Art + Science Department at Columbia College Chicago, where he teaches documentary and narrative film production as well as creative producing classes. He is currently in development on several documentary and fiction feature films.